If you're having trouble viewing this email, you can see it online.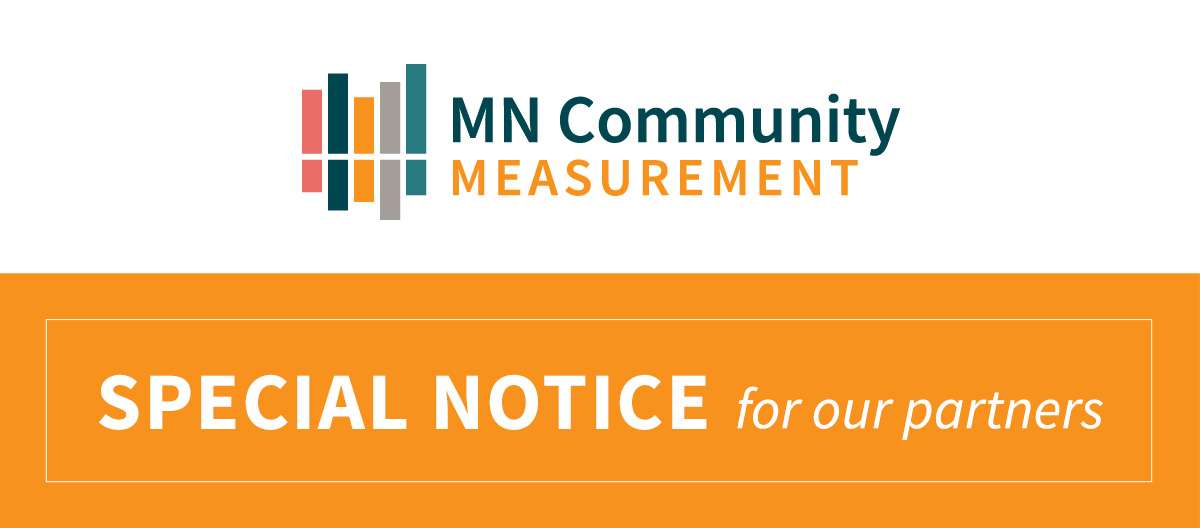 A new report from MN Community Measurement (MNCM) documents how the COVID-19 pandemic has impacted the quality of care for other health conditions in 2020. The report is believed to be the first comprehensive source of information available to show how key metrics of health care quality and outcomes changed in 2020 compared to 2019.
For Minnesota as a whole, performance on key measures for chronic disease management and preventive care declined in 2020. In addition, the number of participants in most quality measures declined, which was likely a result of pandemic-related barriers affecting both patients and health care providers.
"We were not surprised to see declines in performance on quality measures and declines in the number of patients who received care in 2020," said Julie Sonier, president and CEO of MNCM. "Nonetheless, the results are concerning because in many cases this means that health care providers are missing information that is normally used to manage patients' health conditions to get the best long-term outcomes. As the health care system returns to more normal operations, concerted efforts will be needed to close these gaps."
A series of issue briefs accompanying the summary report provides a deeper analysis of individual quality measures.
© MN Community Measurement
3433 Broadway Street NE, Suite 455, Minneapolis, MN 55413